Introduction
Packaging is one of the essential aspects of any business in the modern era. With online shopping trends increasing, the number of brands has increased. However, how many brand names stay in your head is questionable.
How do you stand out from the competition and stay at the forefront of your customer's minds?
Packaging is something that can help you to influence the customer's behaviors. According to statistics, 77% of Americans reported that product packaging design influences their purchase decision. Besides, around 67% of the users think that packaging box material is also a factor when deciding to buy a product.
These statistics show you need custom shipping boxes wholesale for your brand. But you must know different types of shipping boxes and packaging aspects to make an informed decision.
So here we are with all the information you need to execute your marketing strategy through packaging.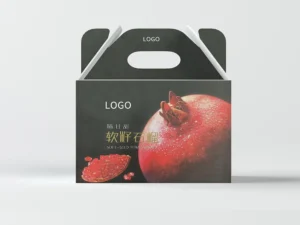 Custom shipping boxes are tailored boxes made in size, color, shape, material, etc., that resonates with a specific brand or product. Whether small businesses or large corporations, custom shipping boxes can have a lasting impact.
Different Ways To Customize Packaging Boxes
There are different ways to customize shipping boxes, but the most important parameters you can tailor are as follows:
Size of the box
Color of the box
Printing and branding of packaging boxes
Material of the box
The shape of the packaging box
Questions To Ask When Deciding Product Packaging Designs
When you are deciding how to design the packaging boxes for your brand or which type of packaging to go after, you have to answer the following questions:
1. What is the product you are selling?
You have to define the product type, size, material, delicacy level, etc., to determine which type of product packaging you will go after. For delicate products, you go after secure packaging. Similarly, you will need custom packaging boxes if you have a product with varying dimensions than the standard-sized boxes.
2. Who is the buyer of your product?
Who will buy the product is also an important determinant when choosing packaging design and type. A few things to consider about buyers are if your buyer is budget-conscious or has a lot of disposable income. Are most buyers conscious of environmentally conscious products & packaging? Do most buyers belong to a male or female group, or is your product gender-neutral?
3. What is a mode of buying? Online or Brick-and-mortar?
Where are customers buying your product? A general store, a supermarket, online, or a boutique? Depending on each buying mode, you have to think about the packaging of your product. Custom packaging boxes are usually a good choice when trading through eCommerce.
Custom Shipping Boxes With Logo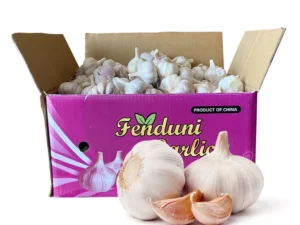 B2C businesses usually use custom shipping boxes with logo printed. Companies want to connect to their customers in a relevant way. And the packaging of the merchandise is also an opportunity for bonding and resonating with customers. Therefore, logo printing on packaging boxes is part of a brand's personality.
Benefits Of Custom Shipping Boxes Having Logo
1. Make Your Brand Visible
Logo printing makes your brand recognizable to the customers, and you stand out from competitors in your industry. In other words, your brand's visibility increases. Besides, you also get an opportunity to promote your brand by using custom shipping boxes with logos.
2. Increases Brand Attractiveness 
It increases the overall attractiveness of your brand. Custom shipping boxes with logos allow you to decide how you want your customers to think about you. The size, shape, branding, logo design, color, etc., are all aspects that give you control over your brand outlook.
3. Make Your Brand Memorable
When you choose to get custom shipping boxes wholesale with logo printing, you are making an effort to make your brand memorable. People usually keep cardboard boxes. Therefore, whenever they pull out the box from storage, it will remind them of your brand.
So, you can capitalize on logos to stay on the top of your customer's minds. And what is the final outcome? In many cases, repeat purchases!
Custom Printed Shipping Boxes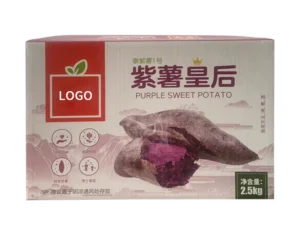 What are custom-printed shipping boxes? How do you get custom shipping boxes wholesale with brand printing? Which types of businesses should go after such packaging boxes?
These are the questions to address when considering packaging boxes with custom printing over them.
Which Types Of Packaging Goes Well When You Want Custom Printed Boxes?
You cannot go for customized printing in every type of packaging material. For instance, if you are using plastic packaging boxes, printing is not durable, so it's not a good choice. So what type of products and packaging go well when you want customized printing?
Here are the types of packaging materials and which type of product each of these packaging is suitable for:
1.Paperboard Boxes
Paperboard boxes are usually folding carton boxes with different grading and materials. There are the following types of cardboard boxes:
Coated unbleached kraft (CUK) boxes
Coated recycled paperboard
Chipboard paperboard
Solid bleached sulfate boxes
 If you are looking to print the packaging boxes, solid bleached sulfate (SBS) boxes are the ideal choice. Brands usually use SBS boxes for perishable products like dairy, meats, foods, etc. Cosmetics and medical products are also packaged in SBS boxes. These boxes are made from bleached chemical pulp with ideal printing properties. Therefore,
2. Jute
Brands living the mission of environmentally friendly products and packaging usually choose Jute packaging as it is 100% biodegradable. But what are the prospects of customized printing on jute packaging?
Fortunately, the fibrous material has similar properties to cotton, which can easily undergo the coloring and printing process.
Therefore, if your brand deals in personal care or agricultural products, custom-printed shipping boxes of Jute will be a good choice.
3. Cotton packaging.
Environmentally-conscious brands prefer cotton packaging as it is also biodegradable. Glassware, high-end clothing, jewelry, etc., are some products that go well with cotton packaging. Another benefit of using cotton packaging is the freedom to imprint brand logos, specs, etc., efficiently. Cotton is easy to dye and color. However, the only downside to this type of packaging is less product protection from the external environment.
Custom Size Shipping Boxes
Most businesses use custom-size shipping boxes when selling products with variable dimensions or shapes from standard packaging options. If you know custom packaging boxes wholesale dealers, you can quickly get custom size shipping boxes for your merchandise. Not only can you choose the material for custom-size boxes, but you can also choose branding and logo printing per your requirements.
The most common shipping box sizes range from 6 X 6 X 6" to 20 X 18 X 12". There are almost 5 different dimensions in between these sizes, which are as follows:
8 x 8 x 8"
10 x 10 x 8"
12 x 12 x 6"
12 x 12 x 10"
14 x 14 x 12"
If your products do not fall in these dimensions, you will probably need a quote from manufacturers dealing with custom shipping boxes wholesale. You must know the wholesale prices to know what to expect when looking for customized packaging boxes.
Moving Boxes Wholesale Prices
We already discussed custom-size shipping boxes that a brand will need for shipping odd-dimension products. You will need moving boxes and packaging depending on your product size and dimensions. As a brand, when you are investing in the packaging of your merchandise, moving boxes wholesale prices are always essential inputs you need to get started.
What are the factors that affect the moving box's wholesale prices?
It depends on the packaging box type, product size, material, printing, etc., to determine the prices. In most cases, you will need to contact the custom shipping box wholesale manufacturers and get quotes from moving boxes wholesale prices.
But how do you know the best wholesale shipping box suppliers?
We will talk about them in the next section of our article.
The Best Wholesale Corrugated Box Suppliers
We already talked about cardboard boxes, jute packaging, and even cotton packaging for different types of products. However, corrugated boxes are also one of the most used moving box types. The main difference between cardboard and corrugated box is that the latter has multiple layers of material rather than a single layer, in the case of cardboard.
The specifications of corrugated boxes include lightweight, easy to carry around, resilience, and multiple layers. Therefore, many businesses choose corrugated boxes to protect the product from shocks, sudden temperature changes, and moisture. You can also go for printing the corrugated boxes; it is a useful thing that many brands capitalize on
So you need to know the best wholesale corrugated box supplier to start?
Shandong Fullway Import and Export Co., Ltd is a wholesale corrugated box supplier, but they are also specialized in eco-friendly mesh bags. You can order bulk packaging boxes for your brand and get the best price by requesting a quote from the supplier.
Conclusion
Custom packaging boxes wholesale depends on your product, business mode, and target buyers. However, you can optimize your costs without compromising on the quality of the packaging. It is possible by getting the best supply chain partner at the backend. Shandong Fullway Import and Export Co. is a trustworthy choice if you deal in perishables or food items. You must check out the solutions and get the best rate for convenient shipping of your products.