In 2021, our mesh bag business has been slower than originally planned, and the most serious challenge is the new coronavirus, which affects the entire industry and everyone. Fullway takes various measures to protect our employees, business partners and customers. Nonetheless, we are working hard to continue to ensure that our mesh bags meet the needs of people around the world for fruit and vegetable packaging during this difficult time. Important further development directions are also drawn up.
Fullway's mesh bag future development direction
1: The automated packaging of agricultural products is becoming a trend, and more and more packaging plants and farms use automated mesh bag and weighing equipment. Their shift has also placed higher demands on mesh bag/leno bag manufacturers. Shandong Fullway Import and Export Co., Ltd. has made changes to meet the needs of overseas markets in order to cooperate with the innovation of mesh bag packaging.
2: One of the most important and most discussed topics at the Interpack trade show is the introduction of a circular economy for plastic packaging, there are many areas where plastic packaging is used for good reason, consider the relationship between yield input and protective function. As a result, currently around 40% of plastic is used in the packaging industry, 40% is now recyclable in Europe, and another 40% is used as fuel.
Given these numbers, Annie from Fullway thinks the market has a lot of potential. After all, the EU Plastics Strategy and other national laws strongly drive the market by implementing efficient recycling cycles or developing alternative materials that better meet the requirements of a circular economy.
Our course of action for this is: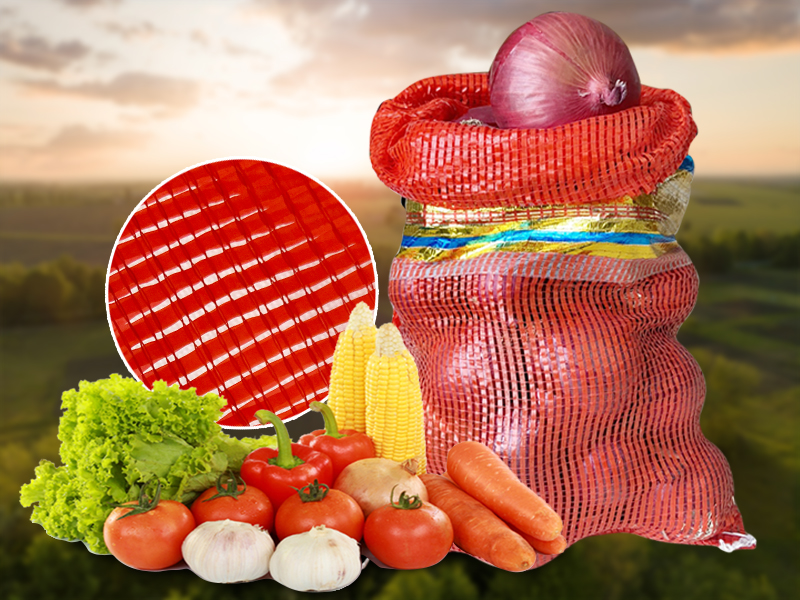 1: Starting from the role of mesh bags
Our mesh bag/leno bag/net bag are mainly used for: onions, potatoes, carrots, cabbage, apples, Chinese cabbage and other vegetables and fruits packaging, because packaging is essential in the logistics process, we must ensure that the mesh bag packaging continues Fully meet the previous requirements for them. Packaging can then play an important role in things such as theft, breakage and other damage. Therefore, we add another layer of stitching to the mesh bag to ensure the firmness of the mesh bag.
In addition, packaging is an important part of customer communication and brand strategy. Create high recognizability through design elements, so we can customize to meet customer needs.
Mesh bag colors are: red, green, orange, orange, light yellow, purple, blue and other colors, other colors can be customized.
Size of mesh bag: 40X60cm, 45X75cm, 50X80cm, 52X85cm, 53X88cm, 55X85cm, 60X85cm, 60X90cm,70X90cm, 80X120cm, etc. Some customers will want the mesh bag rolls, or it can be directly made into a roll of several hundred meters (according to customer needs), in addition to this, the Raschel mesh bag sealing rope (beaming rope) can also be sold separately.
Other specifications of mesh bags: the weight of each bag is different, the weight of each mesh bag is different, and the density of the mesh is different. (customized according to customer needs)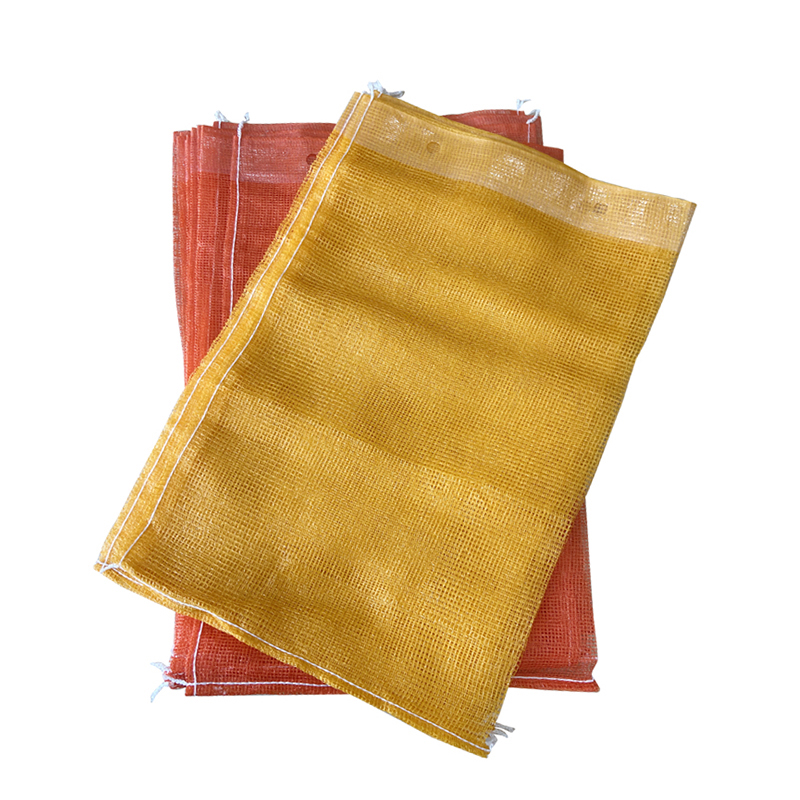 2: Starting from the characteristics of recyclability
The Raschel mesh bag that Fullway exported to Eastern Europe and Africa were made of PE materials. In recent years, we are gradually replacing PE mesh bag with PP mesh bag that are more easily degradable. Products made from PP are currently mainly exported. Regions are Europe, South America, Africa.
After a long period of development, Fullway has a high reputation and customer review rate in many markets. As the company grows, we also hope to get in touch with more vegetable packing plants and farmers, and send mesh bag samples to new customers.