Have you ever seen fresh produce arriving at the grocery store? Usually, they come in net bags for wood. Onions, potatoes and much more are stored in this, so they can be sent to these stores. And with so many of them, most people choose to dispose of them. But how to dispose of mesh firewood bags?
Polypropylene mesh bags are the type you'll see at stores. These bags are likewise composed of lightweight materials, as are their products. Polypropylene and mesh are used in the firewood mesh bags. It has structure thanks to the polypropylene material. The mesh, on the other hand, provides breathability, allowing air to flow and circulate.
Mesh produce bags are versatile bags that we will encounter on the farm rather frequently. To create lightweight and well-structured mesh vegetable bags, they employ Polypropylene. They're environmentally friendly as they are a reusable mesh and are less destructive to the natural environment because of that. But sometimes there is a need to dispose of them.
So in this article you will learn more about mesh bags, how to dispose of mesh bags, and how to recycle them. Keep reading to find out more!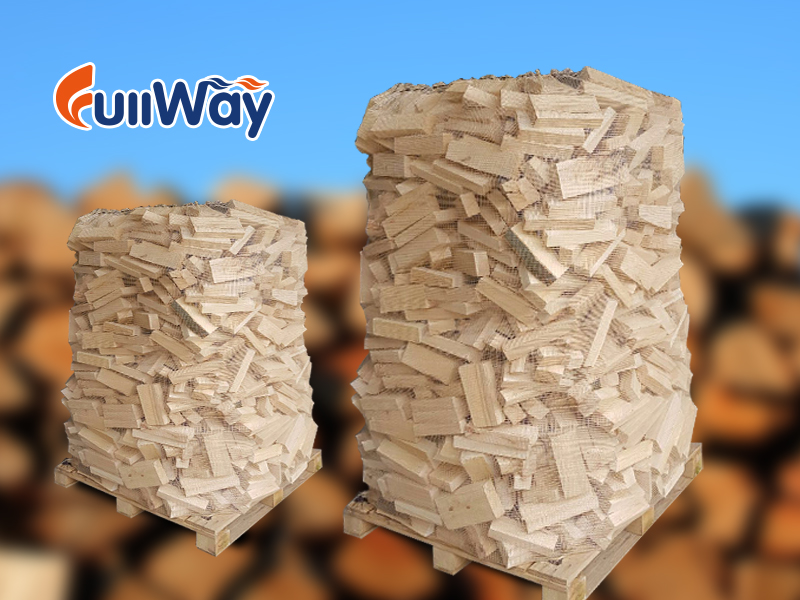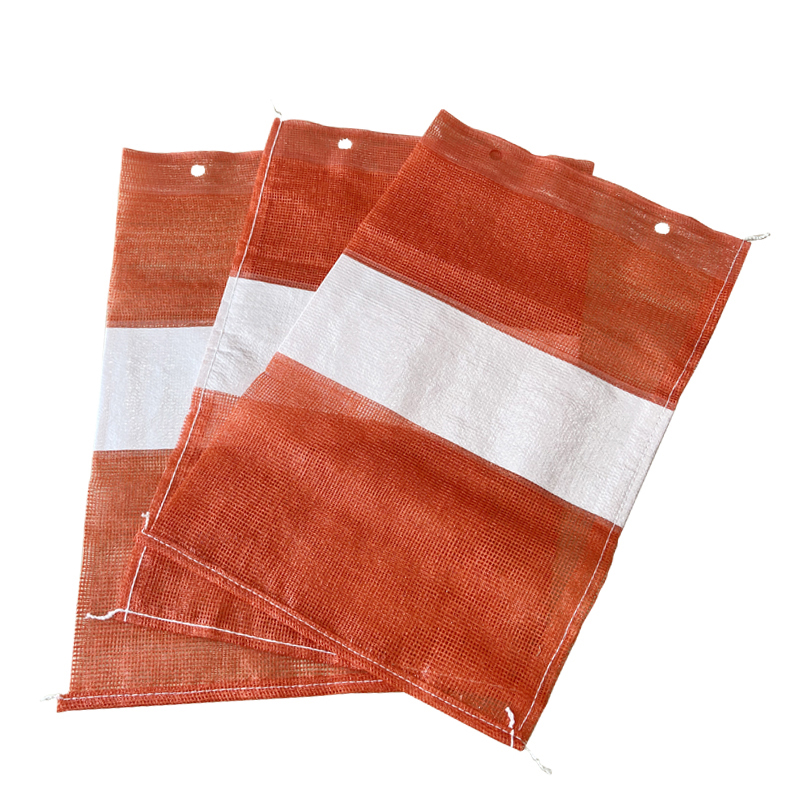 What are mesh firewood bags?
Mesh Produce Bags are a terrific alternative to plastic and net bags for wood purchasing and storage. The mesh fabric is very stretchy, allowing for easy identification of contents and allowing for great air circulation. For more pantry space, hang full bags of onions, potatoes, and garlic by the drawstring.
The mesh material's permeable nature allows for optimal air circulation for maximum freshness, allowing your fruits and veggies to stay crisp for longer. This is why these bags are used to convey vegetables to supermarkets. You can usually find them at supermarkets, and some people even use them to preserve their fruit at home!
They are also great for Firewood, keeping the moisture out by well ventilating your logs. For that purpose, you will often find them in a material called Polypropylene, a reusable type of plastic that is great for knitted mesh firewood bags. Different from the cotton mesh firewood bag, this material's purpose is to make this bag able to carry large-weight produce!
mesh firewood bags are commonly used to package vegetables and fruits such as potatoes, onions, garlic, cabbage, carrots, green peppers, beans, apples, oranges, and pineapples. It's also a great plastic for reprocessing because it doesn't deteriorate too much when heated up again and again.
How to dispose of mesh firewood bags?
Unfortunately, propylene bags can become entangled in recycling gear, threatening employees and stopping the recycling process. Instead, place them in your rubbish can or recycle them at a business that has a plastic bag recycling container.
It is very sad that we see this bag everywhere, and they are being disposed of in the garbage. They can end up in landfills or even at the sea. So we encourage you to recycle it and dispose of it right.
Yes, even though they are not biodegradable, you can still search for a better way to recycle them. If you can't do it yourself, find a place near you that can. They have many uses, as you will see on the next topic.
Can you recycle mesh firewood bags?
Firewood mesh firewood bags are highly reusable. They are tough, so grocery stores and supermarkets use them regularly over and over until they snap or break. Recycled bags are gradually becoming more popular in the fashion business, with environmental sustainability being one of the most important themes for clothes designers.
While recycling is unquestionably preferable to tossing them away with your regular household garbage, you may wonder if cutting out the middleman and reusing these bags instead of recycling them is a more environmentally friendly option.
You will limit plastic trash output from the beginning, and you will not have to pay for either choice (recycling or reusing), making this an excellent investment.
Yes! Of course, you can recycle mesh firewood bags. You can't expect it to look as sharp as it was new, but with care you can make a lot of things, like:
Toy baskets;
Lots of organization places;
Reuse them to hold your own groceries in the kitchen, even in the fridge;
Use them for crafting and let your creativity grow!
See? There are infinite ways to use your mesh firewood bag and still help save the environment!
Mesh firewood bags are made of Polypropylene, a plastic material that brings structure and resistance. They are usually used for produce and firewood, especially because of their capacity of holding a lot of weight and being breathable. The mesh allows the content of the bag to ventilate and breath, keeping moisture out and the produce fresh and healthy. As for the firewood, it is essential for it to not hold a lot of moisture, so it can burn well.
Polypropylene mesh firewood bags are ecologically beneficial since they are devoid of dyes, chemicals, and bleaches that are typically utilized in the manufacturing process of other firewood bags mesh Most polypropylene mesh firewood bags in different regions of the world are also organic. There are several advantages to using a reusable produce bag.
These reusable plastic baggies are a wonderful solution for company owners in need of packing material. You could even use them to wrap gifts or as storage sections in your kitchen cabinets. There are many more methods to use polypropylene mesh firewood bags, so you can let your creativity flow and explore its many possibilities.
When opposed to firewood mesh bags, they are versatile and can be reused, making them cost-effective. You won't have to spend a lot of money on plastic bags every other day, since they rip too easily. Instead, use a net veggie bag to transport your groceries and supplies.