There are many kinds of net mesh bags on the market, how to distinguish them? It can be distinguished from the mesh type of the mesh bag.
You can choose from different mesh types according to the desired product display situation.
1. Plain mesh bag
Plain mesh bags make our main products have been exported to Russia, the Netherlands, Finland, Ecuador, Thailand and other dozens of countries, its mesh is very neat, it is easier to view the product and highlight its qualitative characteristics, its mesh density is 6*4 and 6*6 Square/inch two kinds, very fine and dense. We also accept OEM/ODM, size, weight, color, whether to install drawstring, whether to print logo and pattern, all can be customized.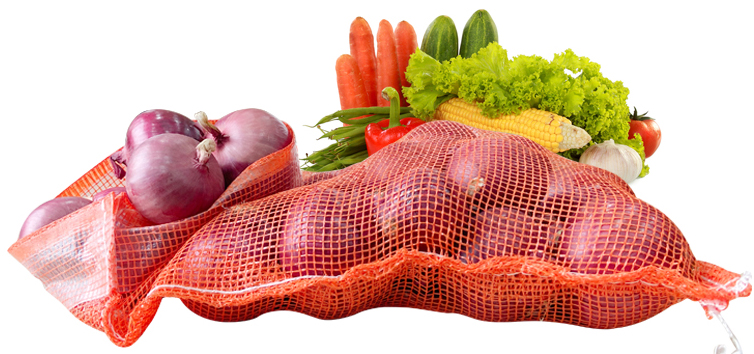 2.Fully crossed Leno woven mesh bag
The knitting method is used for weaving. Its mesh is triangular to ensure the best coverage of the bagged products. In addition to packaging vegetables and fruits such as onions, potatoes, oranges, it can also be used to hold live animals, such as shellfish and Poultry, because of its special mesh shape, can prevent animals from escaping. This kind of PE monofilament bag is very suitable for bagging products and showing their beauty and freshness.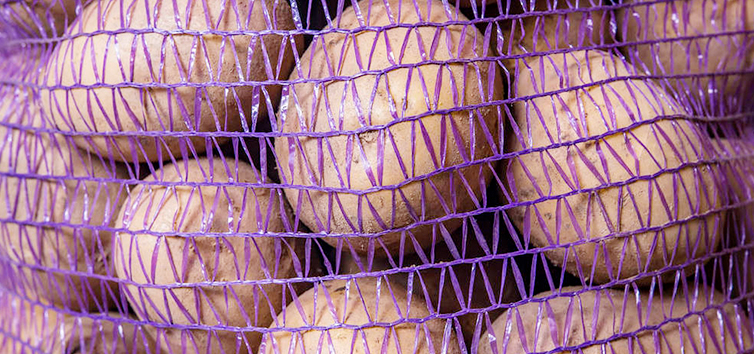 3. Square mesh bag
This kind of mesh bag is very strong due to its wide weave, and the maximum load capacity can reach 90 kg. The bag can also be personalized by applying a central stripe (white or printing up to 6 colors) with a customer logo.