Mesh bags has become an important, indispensable tool in our daily life due to its convenient and straightforward nature. So what kinds of mesh bags do commonly see on the market? From what aspects can we choose the most appropriate mesh bag? Let me introduce to you the characteristics of different mesh bags. So you can choose it better when loading fruits and vegetables.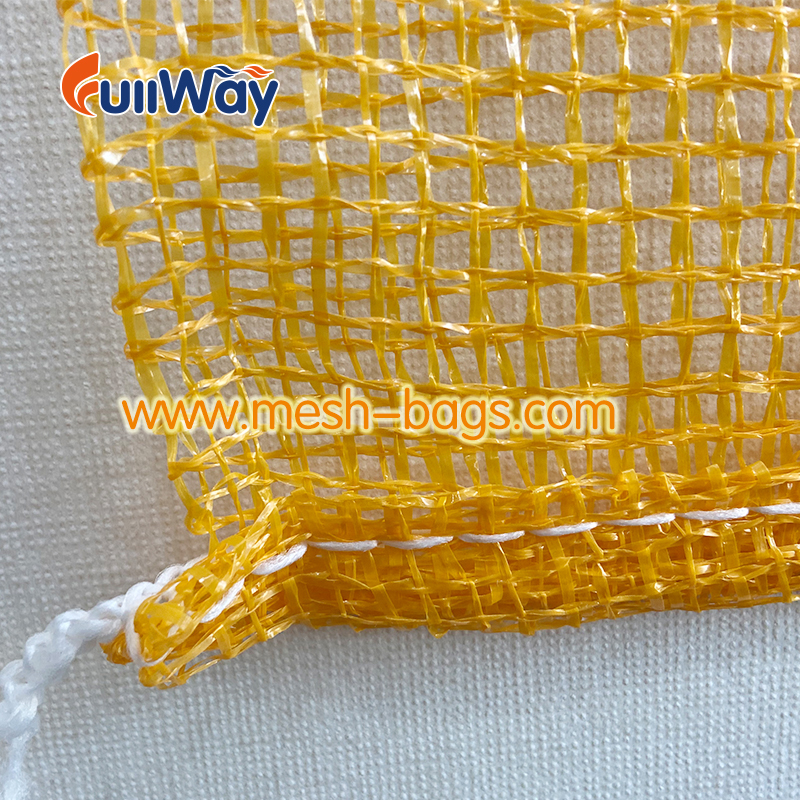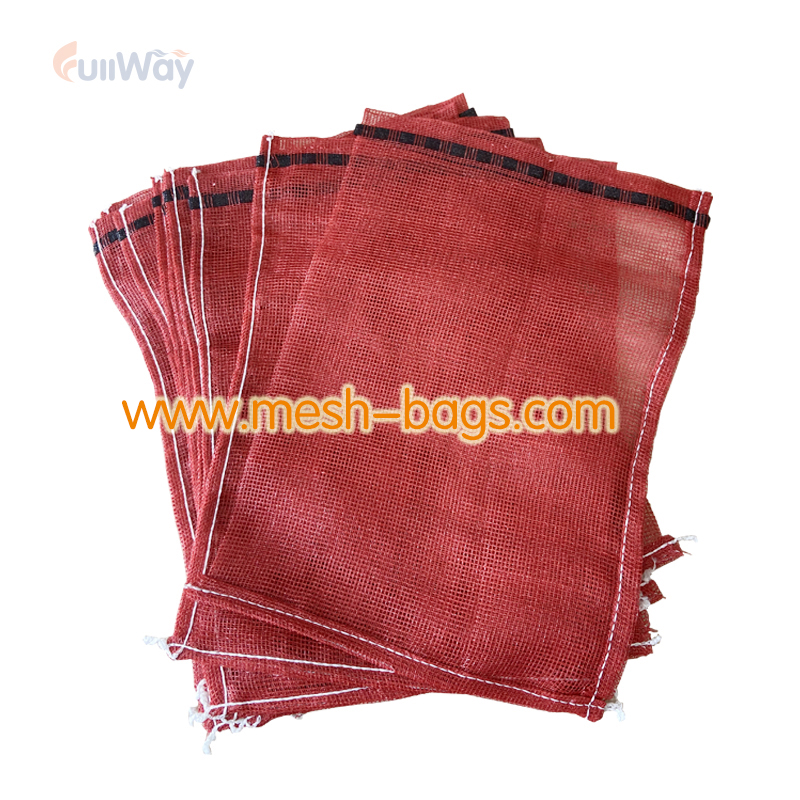 Cotton mesh bags are durable and sturdy. The cotton mesh bag is usually a cloth bag made of pure cotton. It is a woven fabric with cotton yarn as the raw material. Due to different organization specifications and different post-processing methods, other varieties are made. Cotton cloth has the characteristics of being soft and comfortable to wear and easy to dye and finish.
Because of its natural characteristics, people have long been loved and have become an indispensable essential product in life. A cotton mesh bag is a trendy environmental protection bag in the world. Cotton cloth is derived from natural cotton, and most eco-friendly cotton bags are rarely dyed. It is convenient, durable, and does not pollute the environment.
The most significant advantage is that it can reuse it. This can significantly reduce environmental pollution. In terms of raw materials, it is very environmentally friendly. Cotton mesh bags can degrade without any pollution to the environment. But it is not waterproof and has a small capacity. Cotton mesh bags are suitable for our daily grocery shopping or a small amount of fruit.
Muslin Mesh Bags are made of organic cotton. Its material is durable and easy to clean. No holes characterize muslin Mesh Bags. So it can hold tiny fruits and vegetables. Such as beans or grains. But it has no gaps, so you can't store fruits or vegetables for a long time.
Compared with plastic mesh bags, Muslin Mesh Bags are more environmentally friendly. And non-woven mesh bags are easier to print patterns than plastic mesh bags, and the color expression is beaute. In addition, we can use it repeatedly, and you can consider adding exquisite designs and advertisements on the non-woven mesh bag. Because the loss rate of repeated use is lower than that of plastic mesh bags, non-woven mesh bags are more cost-effective. And it can bring more obvious advertising benefits. But its airtightness will cause it to breed bacteria in the mesh bag quickly.
Plastic mesh bags do use as traditional mesh bags. Its usage is the largest. Its material is plastic at first, and it can't use again, which brings great harm to the environment. After that, the usage of plastic mesh bags began to decrease. After continuous improvement, biodegradable plastics were invented. All current mesh bags are biodegradable. The harm to the environment is negligible. The texture of the mesh bag is very light, which makes it easy to fold and pack. Plastic mesh bags are indispensable items in people's daily life. It does often use to hold other items. It does widely use because of its low cost, extremely lightweight, large capacity, and easy storage.
The maximum load-bearing weight of the plastic mesh bag can reach 100KG. It is currently the most weighed mesh bag type on the market. The mesh bags have good air permeability. We can use it to hold fruits or vegetables. Fruits or vegetables are stored in a net bag for a long time, and there is no need to worry about food spoilage. Can also adjust The density of the face on the mesh bag. If you need to store giant vegetables or fruits such as cabbage and onions, you can choose a mesh bag with a larger mesh. If you hold relatively small products such as peaches or small tomatoes, you can call to order a mesh bag with a large mesh density.
4. Mesh tote bag with reusable mesh rope
Drawstring mesh bags are also very versatile. Drawstring mesh bags can divide into two categories according to their size. Small polyester drawstring mesh bags are necessary packaging materials for clothing accessories, watches, wallets, and other industries. Please put it in the box to prevent dust from entering and increase brand influence.
Cotton and non-woven drawstring bags do mainly use in cosmetic packaging, gift packaging, and other industries. We can use multiple times Drawstring mesh bags, so they are good companions for storage and travel in daily life and are deeply loved by consumers.
Plastic drawstring mesh bags do mainly use to store and pack a small amount of garlic or potatoes. The transparent material of the plastic drawstring mesh bag allows buyers to see the quality of the products inside. We can often see it in the supermarket. It can bear a weight of 30KG. Mesh tote bag with reusable mesh rope can easily accommodate Apples, melons, and other fruits at home.
5. Eco-Friendly Reusable Mesh Bags
Reusable mesh agricultural produce mesh bags replace the disposable plastic bags you use when buying fruits and vegetables and other products. Carry a reusable mesh bag with you. We can take it to the farmer's market, to the supermarket. They are light, washable, robust, and widely used in various places in the kitchen and travel.
And as the living standards of residents are getting higher and higher. People's food is getting better and better for the current residents. The garbage at home is relatively kitchen and catering garbage. There are more waste oils, messy types, and sharpness like bones and fish bones. It is impossible to put this garbage directly into the sewer, so more people start to choose garbage bags for sorting treatment. At this time, we can put it in a mesh bag of agricultural products for centralized processing.
The above does five commonly use mesh bags that I want to introduce to you.
Next, I will summarize the benefits of mesh bags.
1.Lightweight and heavy load-bearing
The mesh bag is made of high polymer material. Common materials include PE, PP, cotton, and linen, etc. The mesh bags made of these materials are light and load-bearing and are more convenient to pack and carry than traditional baskets and baskets.
2.Low cost
The cost of mesh bags is meager.
3.Colorful printing and beautifying products
In the supermarket, all kinds of commodity meshes show the charm of packaging. Mesh bags can beautify not only the goods but also enhance the value of the goods.Use the breathability of the mesh bag to preserve food. This can extend the storage time. Plastic bags are indispensable items in people's daily life and often use to hold other items. It does widely use because of its low cost, extremely lightweight, large capacity, and easy storage.
4.Biodegradable, safe, and environmentally friendly
The degradable mesh bag is entirely degradable and is made of plant straw. It is not harmful to the human body and the environment. The biodegradable mesh bag can decompose by itself under the action of the biological environment, and it is harmless to people or the environment. It belongs to green packaging.
It can solve various hazards such as non-perishable and pollution caused by ordinary plastic mesh bags after being discarded. Become the new development direction of mesh bags. Fully biodegradable plastic bags are environmentally friendly and generally do not cause secondary pollution. And the degradable mesh bag has a low cost and makes the best use of the material.