Nowadays, mesh bags are everywhere, but do you know the detailed process of wholesale mesh bags? Wholesale of the right mesh bags also requires some skills. Food packaging in your daily life can take up a large part of your life, and trips to the grocery store are something we do almost every week. I recommend taking your mesh bags to the grocery store or farmer's market and reusing them. Despite convention, this loose produce doesn't need to be in plastic bags at the grocery store. Once you get home, they don't need to be in plastic bags either. They fit in reusable bags, and you can keep them clean and fresh as they travel from the store to the fridge to your plate. So how do you get the best deal on mesh bags for your home!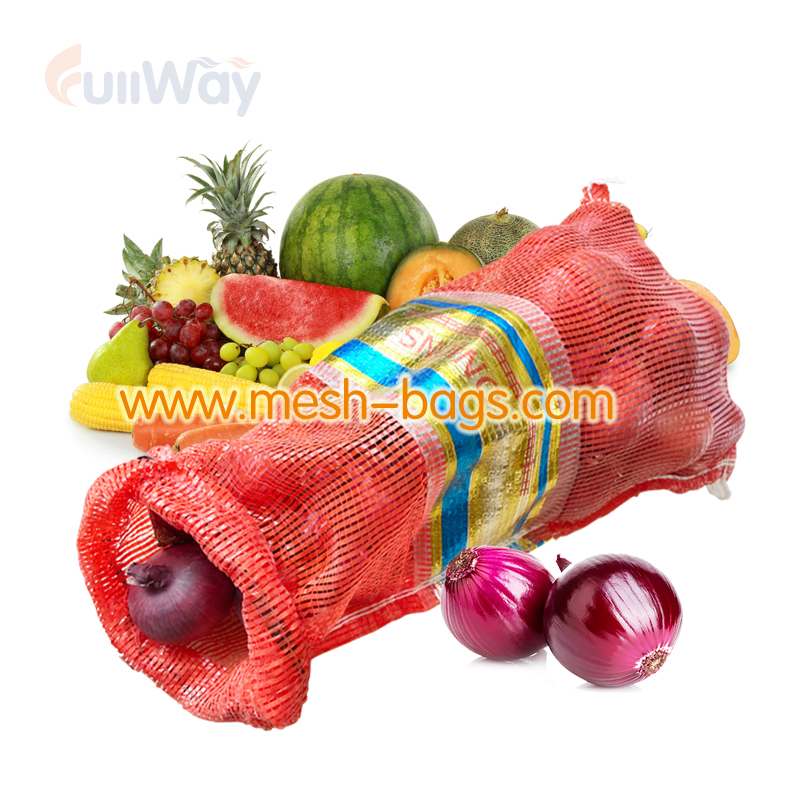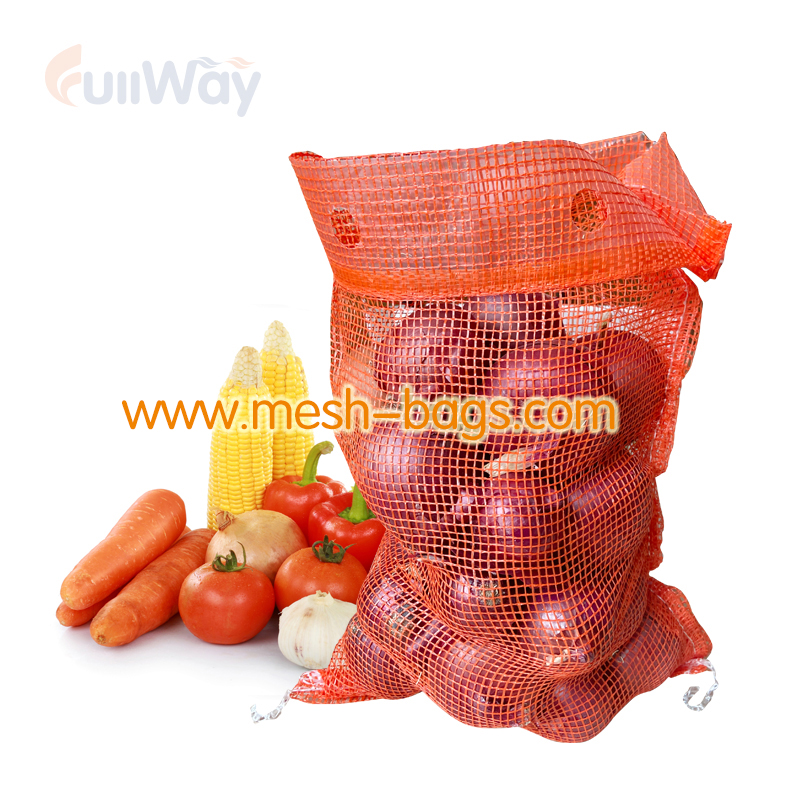 Choose the right mesh bag
The first step in wholesale mesh bags is choosing the right merchant or selecting the right mesh bag. As a sustainability editor, I have tried and tested many types of reusable produce bags over the years. Whether you are buying bread, flowers, produce, or all of the above. Reusable mesh bags are ideal for farmer's market shopping or large grocery stores. Mesh bags are durable, flexible, and compact, so they are easy to store in your shopping cart or refrigerator.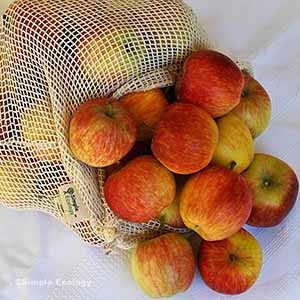 Organic cotton mesh bag
The material of organic cotton mesh bag is not pp or pe. It can make of biodegradable material cotton. So the advantage of organic cotton mesh bags is breathable, and their thick weave makes them strong enough. Organic cotton mesh bags are not recommended to wash if they are not particularly dirty. Can take them to the sun. This will maximize the life of the mesh bag. Organic cotton mesh bags can also handle heavier products. In the store, multiple items purchased (potatoes, onions, etc.) are thrown in to keep items organized. Mesh bags are also sturdy enough to store larger, bulkier products like cabbage, watermelon, and cauliflower if you don't want to put them right into your shopping cart.
The real selling point of this mesh bag is its durability. Even if you are using them for years, they are still in as good a condition as the day you bought them. They have a cotton drawstring closure, which makes them easy to hand wash or throw in the machine (the metal cord tips can wiggle around in the machine and sometimes come off). This mesh pouch is also the perfect size for storing toiletries and cosmetics. It is important to note that this mesh bag is not suitable for storage in a dark and humid place. It should hang in the sun or in a dry place after we use it.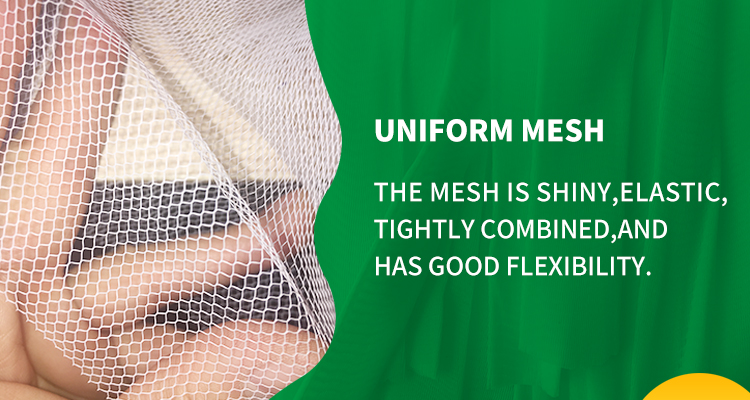 Wide mesh tote bag
This is a fashion-style mesh bag. For regular mesh bags, this mesh bag will look a little more aesthetically pleasing. Many people will take them to the farmer's market or grocery store when buying vegetables or fruit instead of a closed tote.
With this mesh bag, we may always have to worry about smaller items falling out of the apparently loose weave. So it is recommended to store larger vegetables or fruits. The advantage of this mesh bag is that it breathes well and looks great.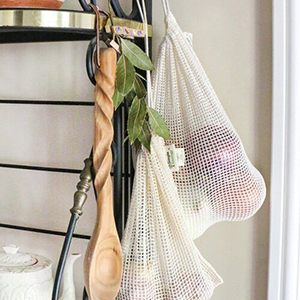 Reusable Silicone Stand-Up Mid Bag
The Reusable Silicone Stand-Up Mid Bag has become super popular, and it's easy to see why. If you're used to storing your food in disposable plastic bags, switching to the Reusable Silicone Stand-Up Mid Bag isn't a big leap of faith. They're similar in shape and have the same satisfying zipper-like feature at the top, so you know they're really close.
I always have a bunch of things of varying sizes (no pun intended) in my kitchen. Can use the small ones to store odds and ends collected while cooking: half an onion, a cut lemon, etc. These larger vertical containers are perfect for snacking. Like pre-washed grapes, carrots, and celery have thrown in. That way, when I open the fridge, I can just use them. Bonus: If you don't get something in time, you can toss your Reusable Silicone Stand-Up Mid Bag in the fridge.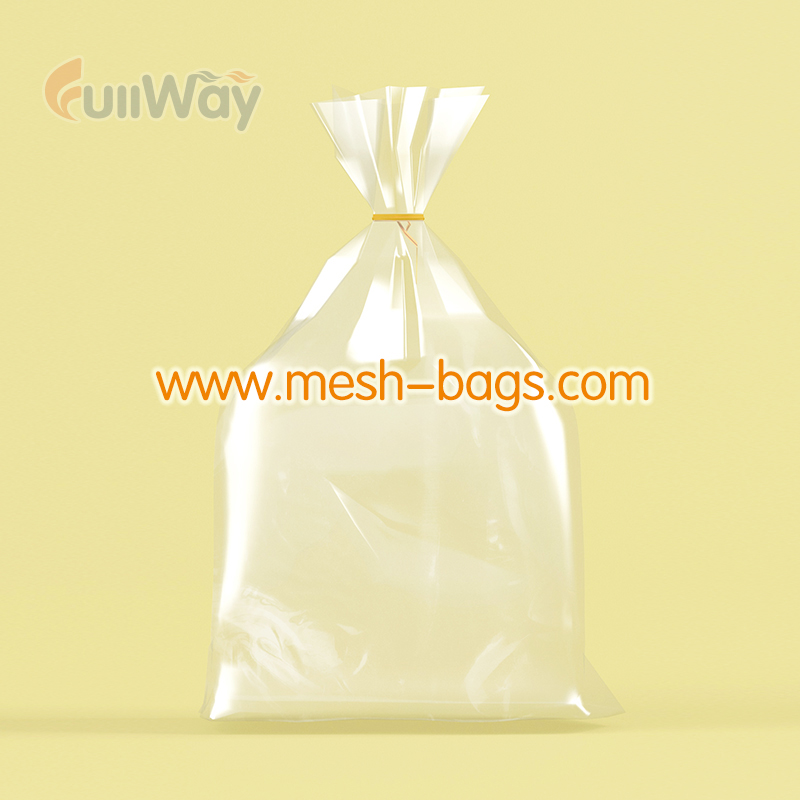 Freshness Extending Produce Bag
Some shoppers prefer to use mesh bags when buying fruits and vegetables. If you prefer them too, we suggest you choose some mesh bags made with Organic Textile Standard (GOTS) certification. Mesh reusable produce bags can make the checkout process easier than plain, fine fabric bags because you don't have to open the bag to see what's inside. Plus, the tare weight (i.e., the weight of the empty bag should be subtracted from the total weight of the product to ensure you don't have to pay extra for using the bag) is printed on the bag's label, making everything easier.
Whether you're shopping for bread, flowers, produce, or all of the above, the reusable bag set is ideal for farmers' market shopping or large grocery stores. Mesh bags are durable, flexible, and compact, so they're easy to store in your car or purse.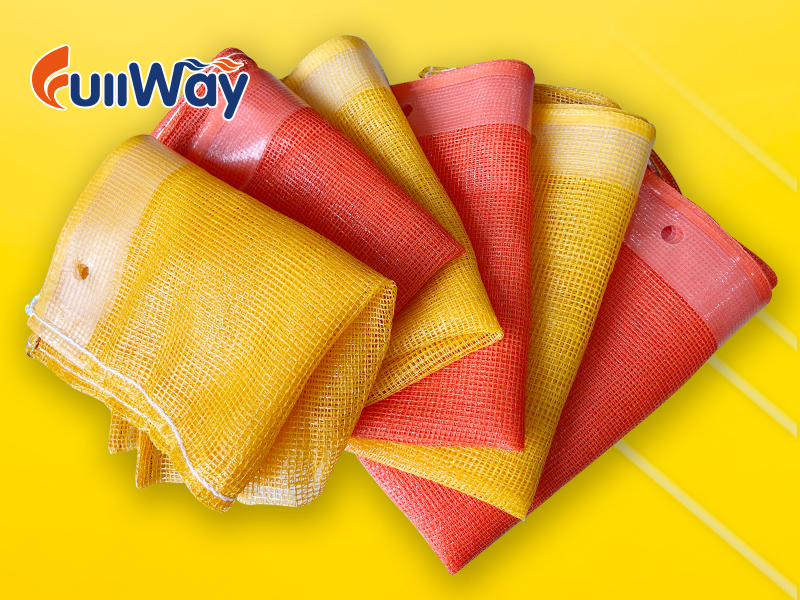 Ecology Mesh Reusable Produce Bags
Their mesh weave is tight enough that you don't have to worry about smaller items like mushrooms, hugger kale, and string beans slipping through the cracks. These mesh bags are perfect for smaller items. And since they're easy to see through, they won't add any time to the checkout process, either. When you get home, you can also put the bag and its contents directly into the refrigerator. And it is made of reusable and eco-friendly materials. So we don't have to worry that overuse will lead to environmental pollution.
Understand the mesh bag ordering process
After that, if you have chosen the right online bag for you, you can contact the seller via email or WhatsApp communication. At this point, you can tell the seller your requirements or special ideas. After that, determine the size, material, quantity, and other details. You can also ask the seller to send samples. When you receive the sample to make sure it is the mesh bag you want, then contact the seller to place the order. If the sample sent by the seller does not meet your requirements, you can negotiate with the seller again.
The order is placed until the order is completed, after which the order is placed, and the contract is signed, the seller starts to contact the factory for production.