Let's say you wish to make a name for yourself as an onion exporter. Onion bag export Shipping should pay attention to what issues? However, you have no idea what issues may develop during onion bag shipment. This article will explain the problems that can arise during onion bags transportation. And then there is the issue of how to deal with it once it arises.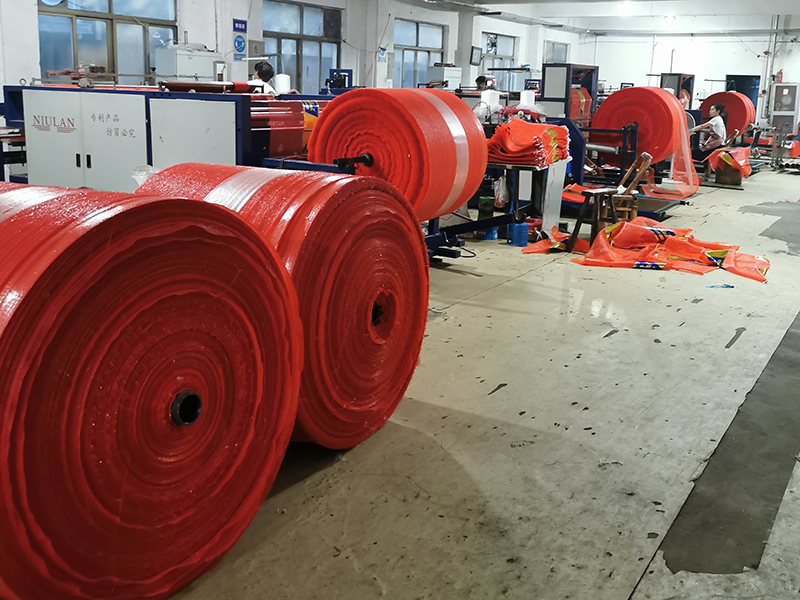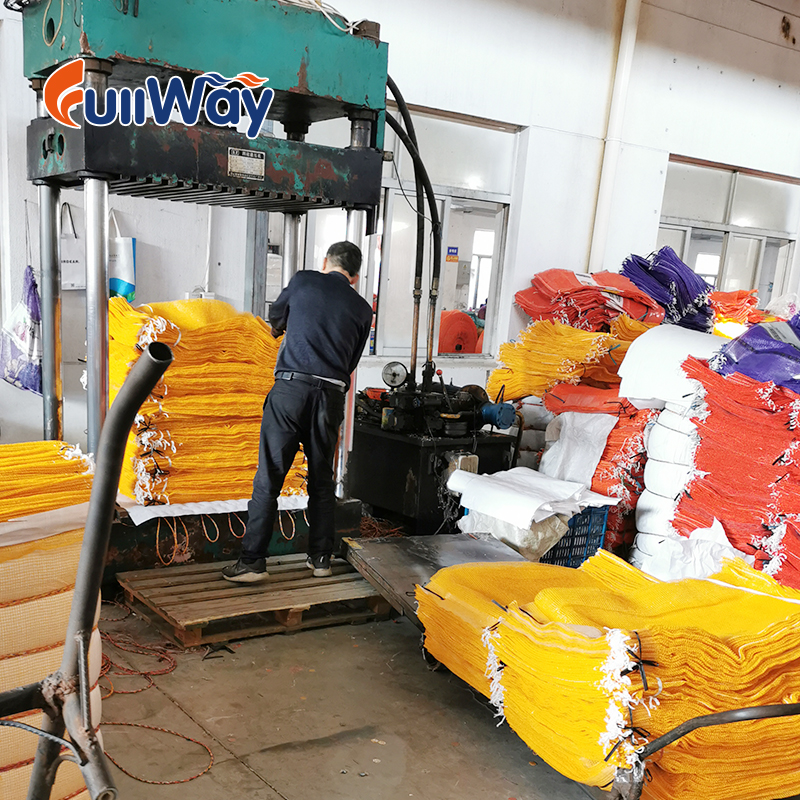 Onion bag export Shipping should pay attention to the following issues:
One should take care of the following issues during onion bag shipment. 
1. Breathable Bags
It isn't easy to transport onion bags across the country. During cross-country shipment, an onion bag can also rip or tear, which can cause damage to your cargo, your onions can squeeze, or they can spoil due to humidity. That' why one should use breathable onion bags during the shipment of onions to prevent spoilage. A breathable bag not only ensures airflow but also ensures quality and freshness.
In addition, one must use a durable bag to prevent onion damage due to stocking onion bags during shipment. Because onions are oval, we must think about how to stack them instead of rolling them about. These are the main issues one can face during onion bag export shipment. You can avoid these issues if the right choices are made. 
2. Use Mesh onion bags
Polypropylene mesh bags are essential for the packaging of thick-skinned vegetables or products requiring airflow to maintain their freshness. Although there are several varieties of mesh net bags to choose from, polypropylene mesh bags, commonly known as mesh net bags, are the most effective. In addition, the mesh allows you to view the actual content within. Because mesh net bags are eco-friendly and can be reused numerous times. They are becoming more popular than plastic bags. When it comes to storing, polypropylene mesh bags are beneficial.
Use Mesh onion bags to prevent all the aforementioned issues and safely transport onions bags. Mesh onion bags will suffice. For air permeability, onions are placed in a mesh onion bag. 
These are perishable and breathable bags.When storing fruits and vegetables in a veggie mesh bag instead of a plastic bag, they will last longer. These onion storage bags do not trap moisture and heat, causing the contents to deteriorate. The quality and durability of these onion storage bags are excellent. During shipment, they will not readily rip. Because the durable plastic mesh avoids snags and splits, you will never lose product during sale or transit.
Onion bag material 
The mesh bag is made of polypropylene and polyethylene resin, with a tiny amount of auxiliary ingredients added, mixed, and melted through an extruder. Below the melting temperature of the resin, the extruded plastic film is sliced into filaments and stretched. High-strength, low-elongation flat yarn is manufactured by winding, weaving, cutting, and stitching molecular orientation and heat set into flat yarn.
Use a bag with high durability
The mesh bag is made of plastic as the raw material. Plastics have the following qualities compared to other materials: chemical resistance, luster, partial transparency, or translucent; most of them are good insulators, light and strong, quick to manufacture, mass-produced, inexpensive, extensively utilized, and versatile. Colorful and resistant to high temperatures. As a result, it is pliable, robust, and tough. These mesh bags are extremely long-lasting since one can use them repeatedly without the fear of damaging them. They can also support a significant amount of weight, making them quite useful.
Use Reusable Onion bags
You will reduce your monthly costs and overall plastic bag use by using a net vegetable bag that you can reuse. They are also more efficient and versatile. You can purchase these biodegradable, reusable onion bags bulk from different onion bags suppliers. In addition, these biodegradable bags, unlike plastic, do not remain in the soil for many years. 
Onion packing bags suppliers
Because packaging is vital to running a supply business, finding the best onion packing bag supplier should be a top concern. The following are some crucial characteristics to look for in an onion packing bag supplier:
Choose an onion packing bag supplierwho can provide you with a premium, high-quality packaging product that satisfies all of your needs, from permeability to durability to design and application versatility.
Select a company that provides a variety of branding alternatives. They should produce bag configurations that fit your specific product needs, whether fabric color, graphic printing, or even package sizing, which is extremely crucial for retail.
Look for an onion packing bag supplierwho can meet your packaging needs at a reasonable price. Choose a bag maker that offers affordable bundle packages so you can buy onion bags bulk. Use a corrugated bag if the road is not stable.
When the road is not steady, you must also examine how we will not squeeze the onion since these issues are equally essential aspects that affect fresh onions. Onions are best stored in corrugated boxes, which provide the best protection. It would be best to consider the transportation techniques for some specific fruits. Mesh bags, for example, are appropriate for apples, oranges, and some hard-textured melons.
This will keep fruits and vegetables as fresh as possible while still allowing them to breathe. You should use corrugated boxes when shipping soft-textured fruits such as bananas, tomatoes, persimmons, and other soft fruits over long distances. This will keep them safe from temperature and humidity damage. Must be handled with care. Make sure to not combine fruits and vegetables with different temperature requirements with cold storage, refrigerated.
Final thoughts 
Mesh onion bags are an important part of your shipping business. These are the most convenient packaging for shipping and storing large quantities of onions. Mesh bags keep onions fresh by allowing adequate airflow and avoiding moisture from spoiling them. Mesh onion bags are great for carrying crops because of their high permeability, flexibility, and durability. In addition, onion bags are shape-stable, preventing product damage during transportation.