The benefit of onion sacks is that they are inexpensive. These Onion Mesh Bags provide several advantages, including the ability to transport food with air circulation and provide superior preservation alternatives.
Onion mesh bags are a great alternative to plastic bags and are incredibly handy to use. Preserving fruits and vegetables helps you to save money, which is a huge benefit.
Aside from that, we are certain that your understanding of reuse is limited. Fortunately, we have offered various techniques to reuse onion sacks as well as some solutions for you to pick from based on your needs.
They are a key part of the process of transporting fresh produce from the farm to the store. Therefore, it is just essential to make sure that the bags are from a high quality onion bags manufacturer. So to help you understand which is the better option for you, we separated a Top 10 list of onion mesh bags manufacturers! Let's keep reading to find out.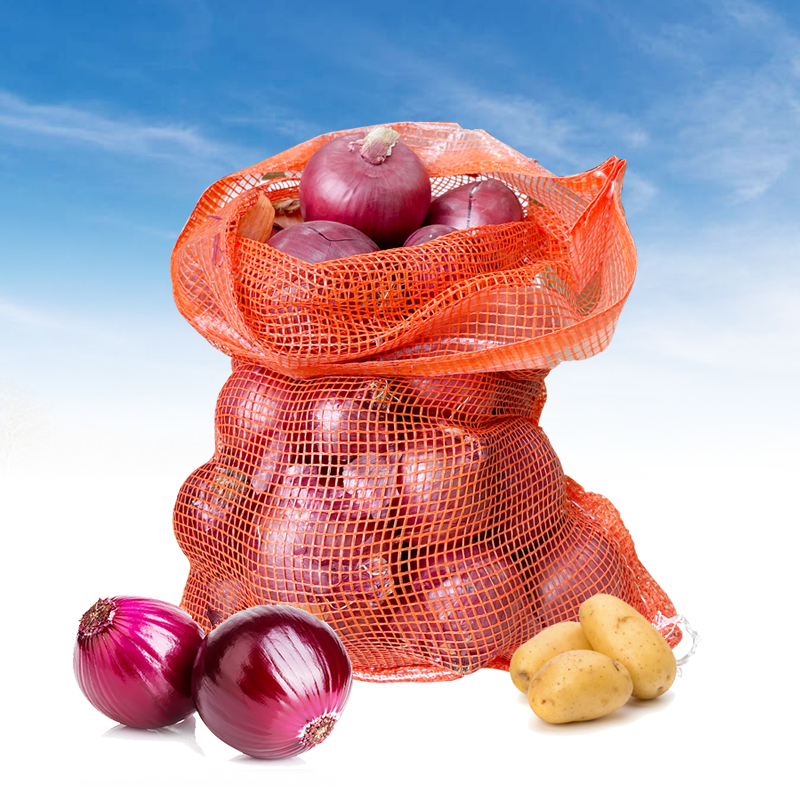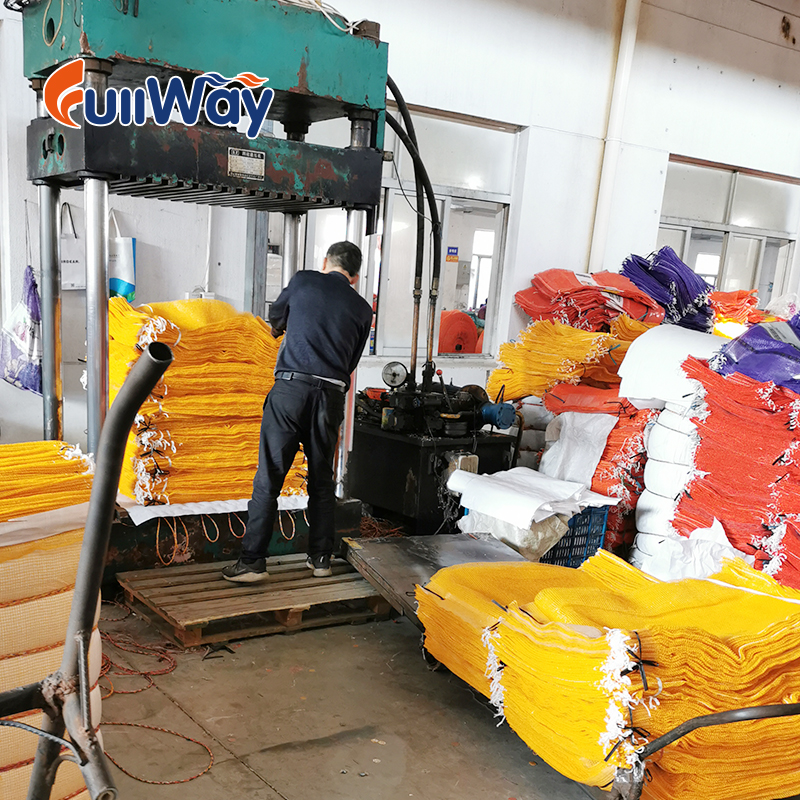 When packaging fresh farmed fruit, the mesh onion bags you choose should be appropriate for the quality of your goods. At Full Way, we ensure that you will receive high-quality mesh bags that are appropriate for your goods.
They are made of a strong plastic mesh that resists snags and rips, so you won't have to worry about losing items during sale or transportation. A mesh onion bag is a practical packing option that your consumers will enjoy.
Farmers' markets, small food stands, and other marketplaces might benefit from this idea. We have wholesale quantities and low prices, so you may buy onion bags in quantity with ease. Our collection comes in a variety of sizes; you may click here to learn more about our items, or stay to learn more about us!
Top 10 onion bags manufacturer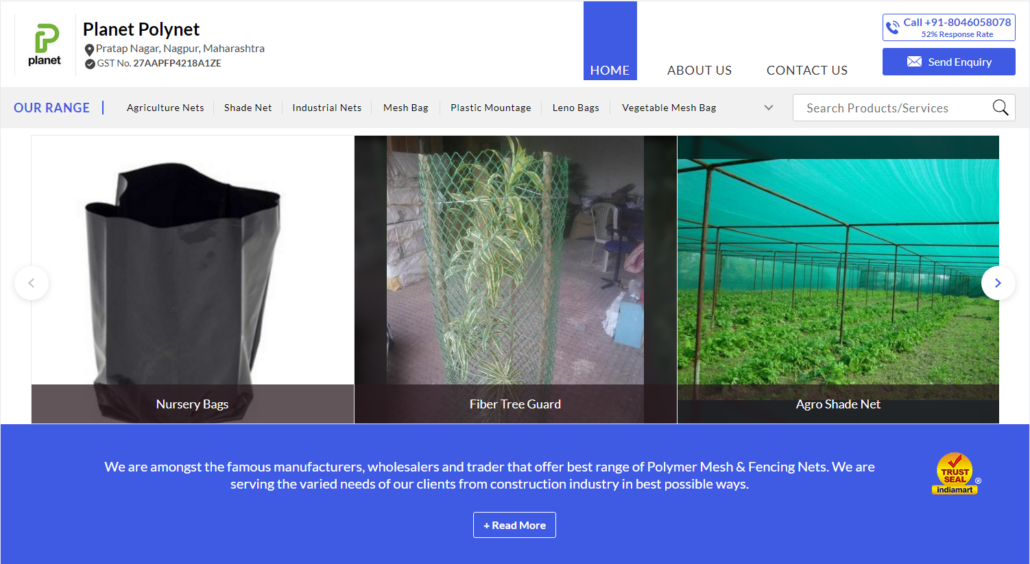 With over 20 years of service, the onion bags manufacturer provide a wide range of high-quality goods, including Building & Civil Construction Meshes, Landscape & Gardens Fence and Packaging Net, and, most notably, Mesh Bags.
All of our items are reasonably priced and made using high-quality raw materials sourced from reputable domain providers. As a client-centric firm, we believe in providing timely responses to consumer inquiries, which we do with the assistance of our specialists. Their greatest advantage is their ongoing concern for their clients, which they demonstrate by offering after-sales services.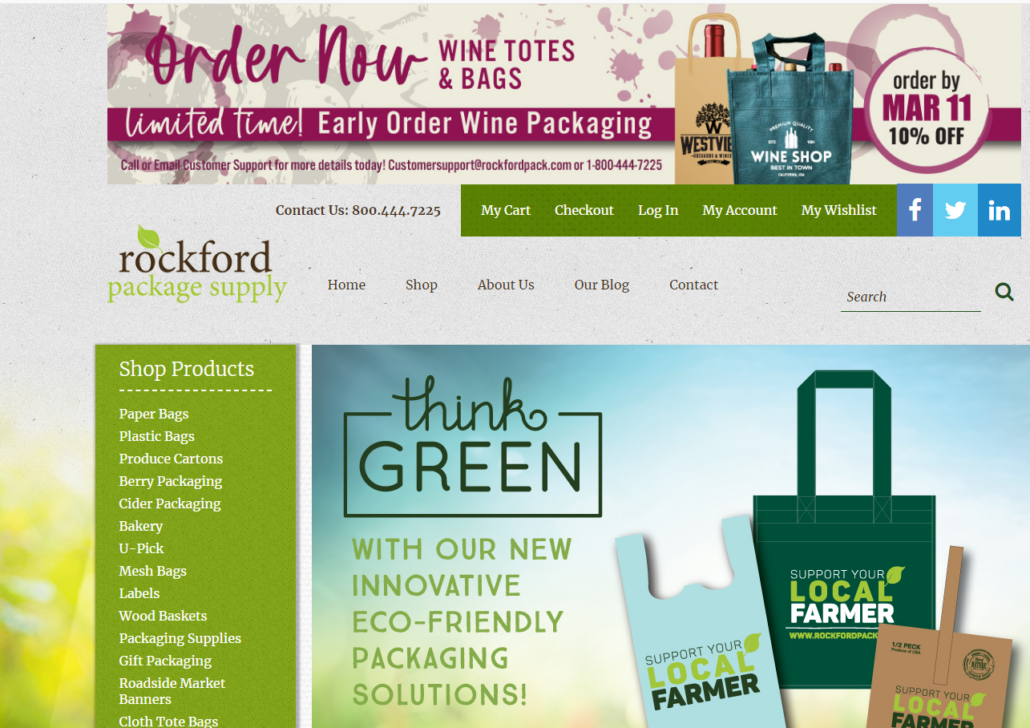 ROCKFORD PACK
They strive for a real collaboration and are advisers for producers large and small on packaging best practices, food safety, and simplifying operations, with an emphasis on providing above the customer's expectations. All of these guarantees that each client's individual demands are met with the finest possible customer experience.
The onion bags manufacturer are experts in rapid response, innovative and practical packaging solutions, logistics, and inventory management. All of this at a reasonable price, with the care of a first-generation family-owned business.

FULLWAY
Shandong Fullway Import and Export Co., Ltd. is based in Jining, Shandong Province. It is a major producer of onion bags in China. He is also Shandong's leading plastic bag provider(bags manufacturer). The onion bags manufacturer's major products are onion sacks and onion mesh bags, which may be customized in size, color, and other aspects based on the needs of the customer.
Fullway has its own onion sack processing plant with extensive expertise in processing, design, shipping, and export. For many years, the firm has exported mesh bags and maintains stringent quality control. Fullway produces low-cost, high-quality onion net bags. Every year, they export a variety of net bag goods to over 66 nations.
To assist boost the awareness of the organization, onion net bags can be personalized with a corporate logo. The onion bag manufacturer also provides excellent after-sales service. Overall, this is an onion bag maker that I definitely suggest. Want the best for a fair price and customizable options? Click here.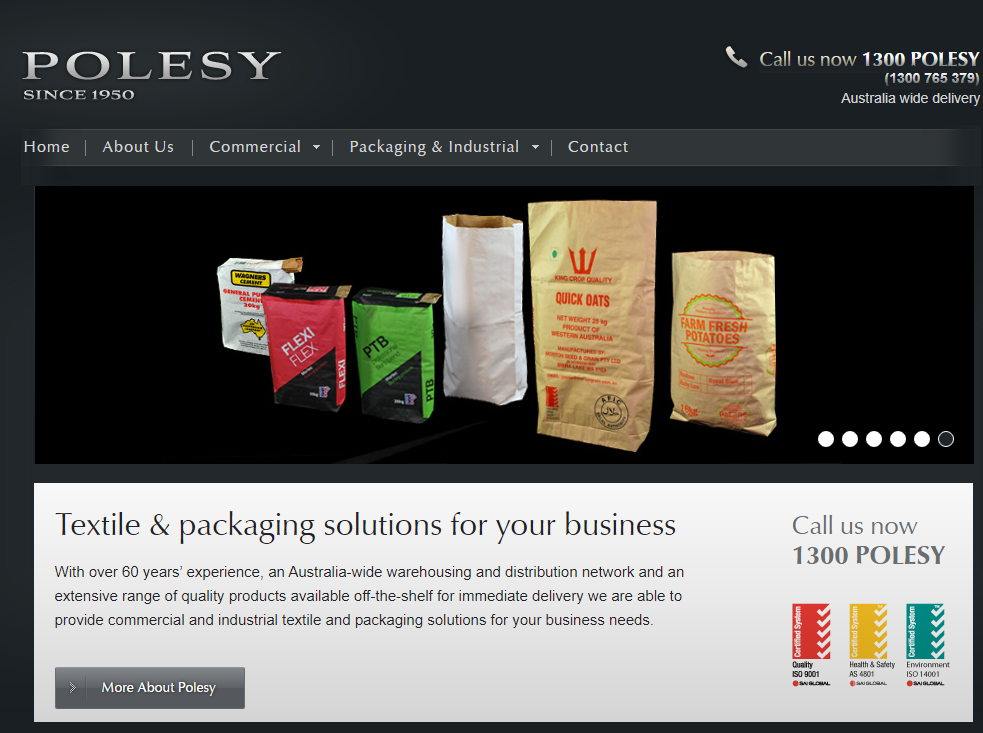 H. POLESY & CO PTY LTD
They have been in the market for over 60 years. The onion bags manufacturer's goal is to provide quality products and reliable service and support. They have always strived to be the preferred supplier of textile and packaging products throughout Australia and the industry.
They are the largest providers of commercial and industrial textile and packaging goods to Australia and the Asia-Pacific region.
The onion bag maker sell a wide choice of high-quality commercial and industrial textile and packaging materials. And the onion bags manufacturer have strategically positioned office and warehouse locations across Australia to satisfy our clients' needs in a quick and effective manner.
RATHIPADKAGING PAAE UMDED
RathiPadkaging Paae umded is a well-known net bag manufacturer. They may offer a diverse choice of polyethylene and polypropylene-based packaging materials. These materials are well-known in a variety of sectors due to their high quality. Companies adhere to the finest production process and quality assurance system available.
Mesh bags are thought to deliver the most value at the most reasonable price since they are made with quality in mind. Their items are not only of the highest quality, but they are also incredibly affordable. The onion bags manufacturer have been offering high-quality products at reasonable pricing.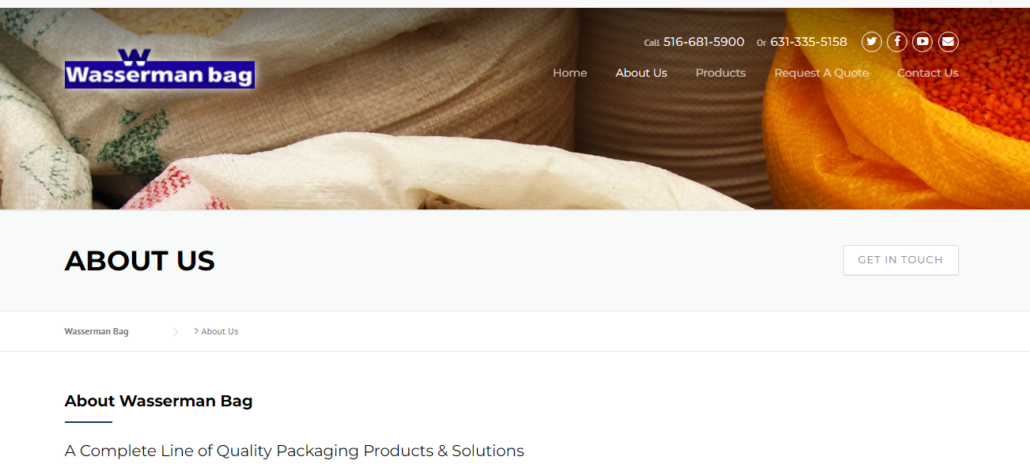 IG INDUSTRIAL PLASTICS
They are a major producer, onion bags supplier, and distributor of FIBC Bags, PP Bags, BOPP Bags, Mesh Bags, Mulch Films, and Shade Nets. IG Industrial Plastics have their own state-of-the-art production plants in Mexico, as well as established & qualified vendors in the Asian subcontinent that are managed locally by our experienced team members.
They have successfully combined their experience, professionalism, and productive potential. Its expertise does highly acknowledge, and the organization does handle by seasoned individuals with many years of experience.
Allowing their customers to enjoy a hassle-free service, selecting their packaging solutions from a comprehensive packaging product range, and all together their customers enjoy quality, consistency, technical solutions, and competitive offers all at the same time.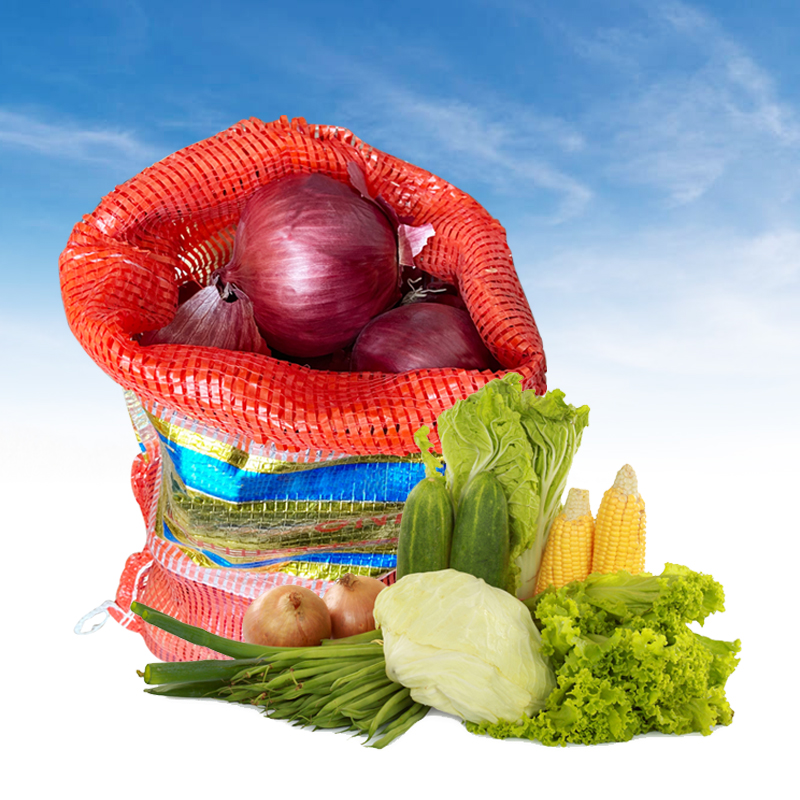 WASSERMAN BAG APPROACHES
They are one of the largest onion bags manufacturer and have over 100 years of expertise. Wasserman Bag Co. manufactures high-quality mesh bags at a cheap cost. They sell and service packaging machines. In addition, they provide a full line of agricultural packaging materials. This onion bag maker offers a huge warehouse, a strong inventory, and quick delivery times.
They provide quick delivery, low costs, high-quality items, and exceptional customer service. If you're seeking for a dependable source of plastic onion bags manufacturer, Wasserman Bag Co. will send onion bags right away to farms, farm markets, or wherever else bags, boxes, and closing materials are required.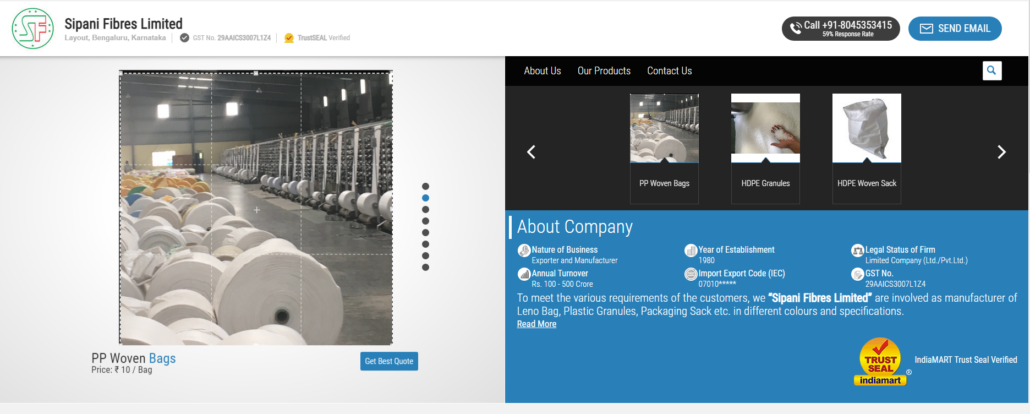 SIPANI FIBRES LIMITED
They were founded in 1980 in Koramangala, Bengaluru, Karnataka, and are supported by a strong and cutting-edge infrastructure foundation. Sipani Fibres Limited is a Public Limited Company that specializes in the production of a wide range of products such as Leno Bags, Plastic Granules, Packaging Sacks, and so on.
They were able to acquire the trust of clients thanks to the beneficial guidance of their mentor, Anurag Sipani. The bags manufacturer is also proud of their: timely delivery, exceptional quality, high-grade items, extensive distribution network, and ethical business procedures.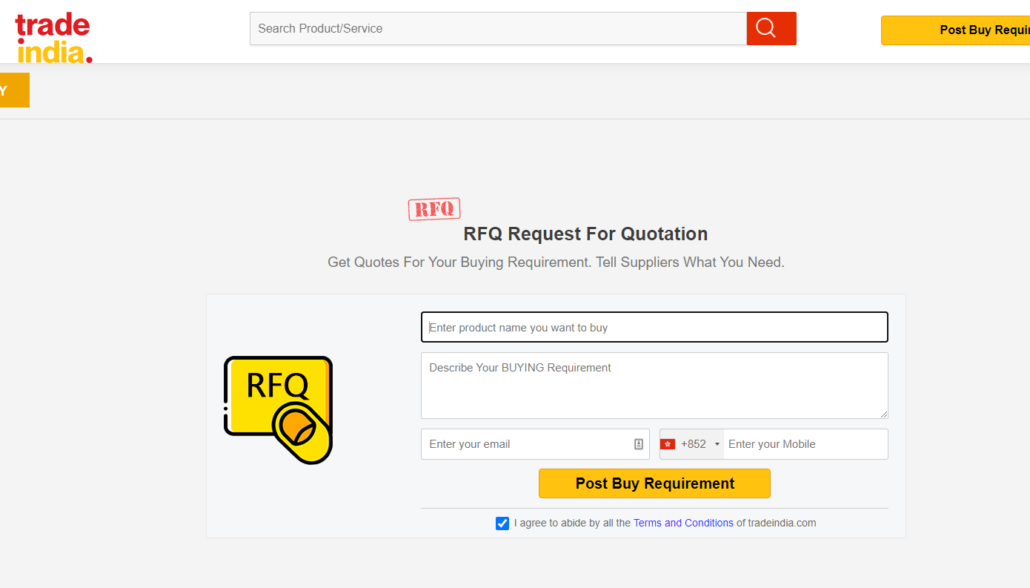 TRISHUL TEXTILES
TRISHUL TEXTILES has been producing and supplying high-quality safety products and safety nets since 2019. Wire Mesh, Rope Product, Warning Tape, and other items are among the products available. Aside from that, these safety items and safety net varieties are sold at very cheap prices to customers.
The bag manufacturers follow industry standards with the vital help of a team of competent experts. They carry out procedures from acquiring basic materials to delivering quality authorized safety goods and safety nets, including mesh bags. This onion bags manufacturer has perfected the process to ensure trouble free business process. In addition, they have a fully equipped warehouse facility to assist us in keeping our supply of safe items in a secure atmosphere.
This onion bags manufacturer can deliver on time with real deals. They pride themselves on their well-equipped warehouse, customizable alternatives, and reasonable pricing structure.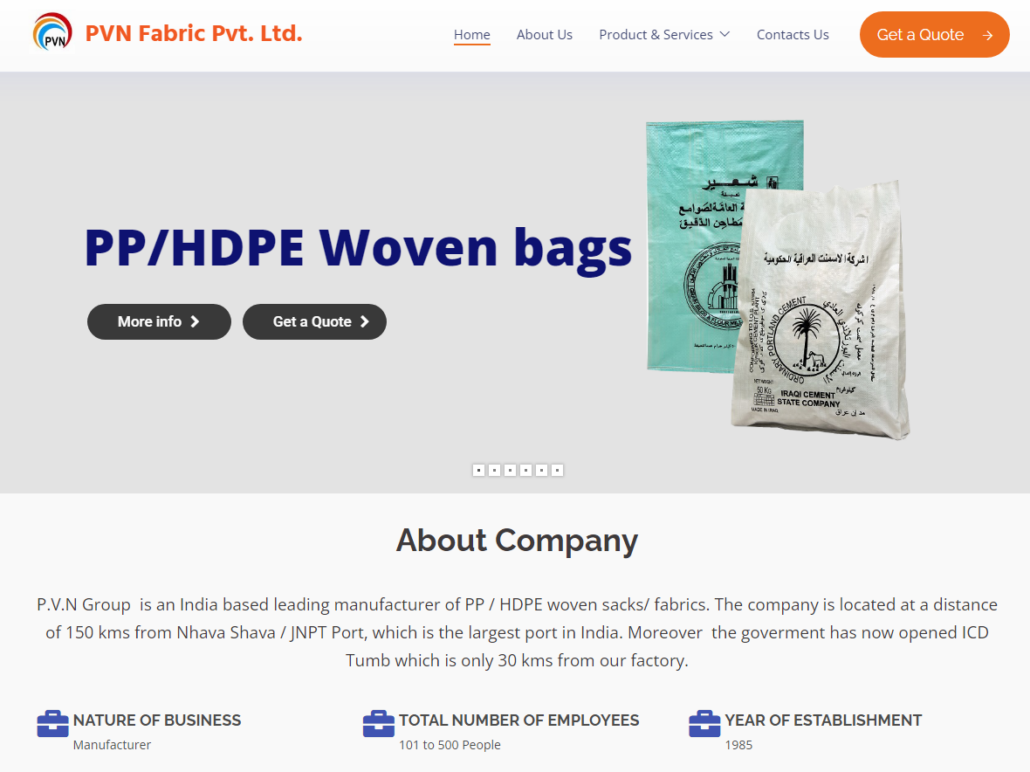 PVN FABRIC Pvt. Ltd.
P.V.N Group is a prominent maker of PP/HDPE woven sacks and textiles situated in India. The firm is 150 kilometers from the largest port in India, Nhava Shava / JNPT Port. Furthermore, the government has now established ICD Tumb, which is barely 30 kilometers away from their facility.
As a result, their containers arrive in Tumb on the same day that they can stuff and go to the port on the same day. The containers arrive at the berthing location without any delays. As a result, they may transport containers at the lowest feasible freight cost, which provides significant benefits to their customers.
Minimal waste of raw materials is a crucial aspect of their quality control. Because of the low waste of less than 5%, we are able to keep the pricing under control. They also claim to be the only firm that exports recycled polypropylene bags.
PVN Group has comprehensive in-house production and testing facilities, allowing it to develop completely faultless and durable goods.