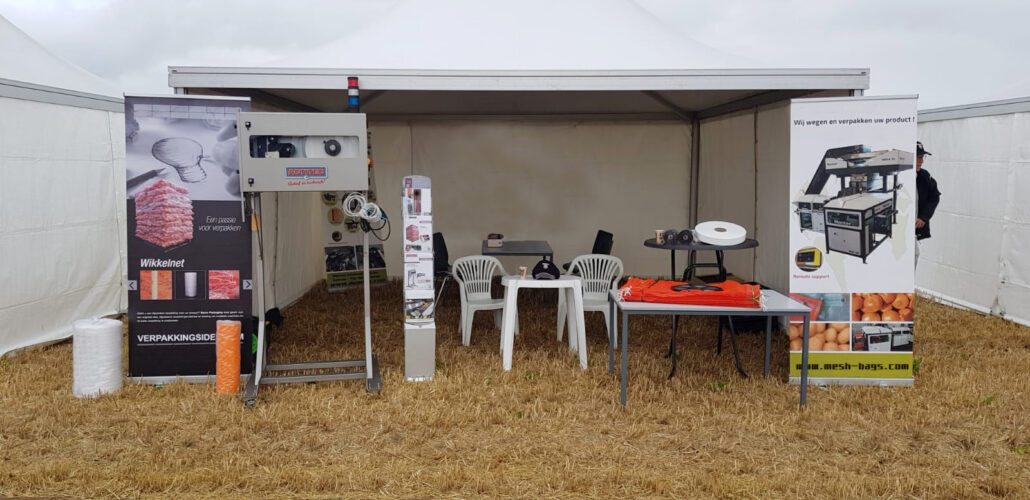 Recently received information from customers, he said: I saw FULLWAY's mesh bag products are being exhibited at the Onion Show in the Netherlands, and the quality of the mesh net bag is very good.
We are very happy that the mesh bag products are recognized by customers.
Now this season, in many countries it is the peak season for onions, and the demand for onion bags is also great.
I will tell you how to distinguish the quality of the mesh bag.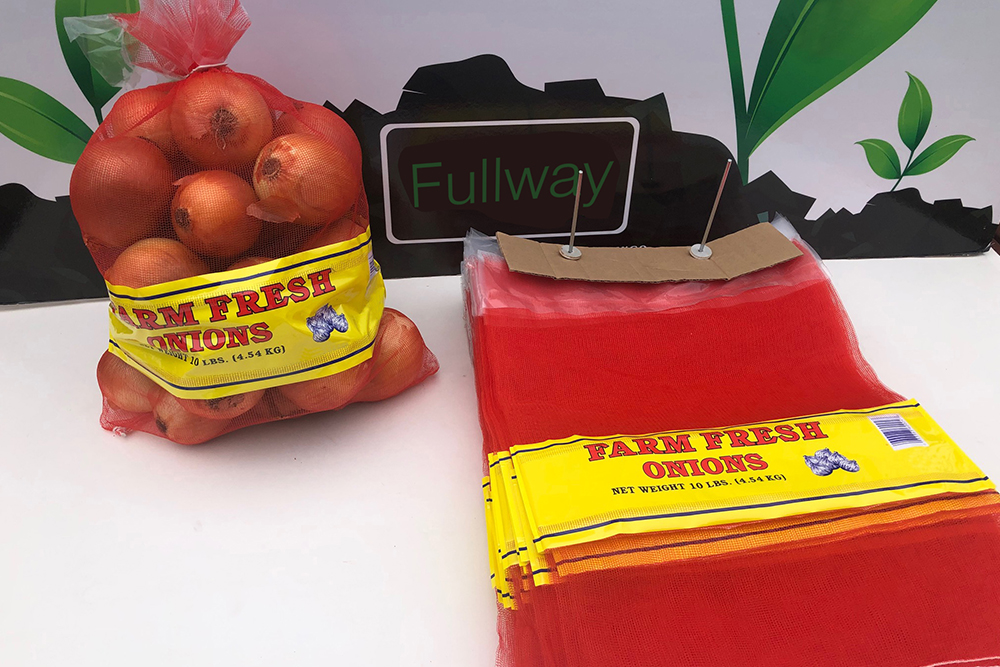 1.Specifications
Tolerance range: length +2 to -1.5cm, width: +1.5 to -1.5cm.
The average quality deviation of each leno bag is ±6%.
2. Appearance quality
Color: The color is bright, there is no difference between the same batch of products.                               Stain: No pollution is allowed.      Bag edge: regular and flat.               Suture: Tightly.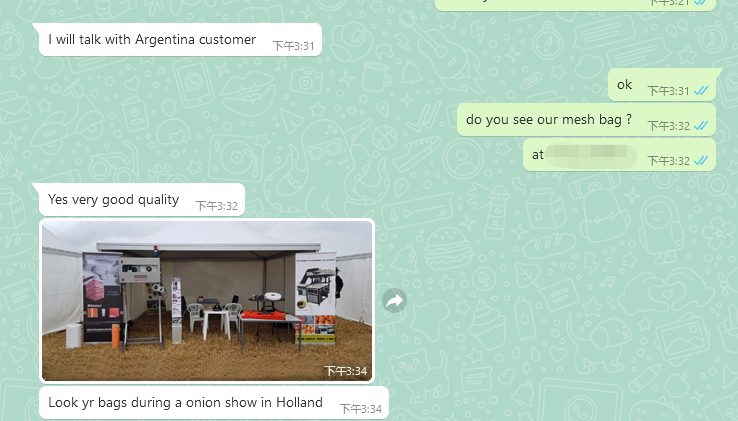 FULLWAY has more than 10 years of export experience. The main mesh bag products include PP mesh bags and PE mesh bags, which can be used for packaging vegetables, fruits, wood and other items. Each batch of mesh bags has undergone strict quality inspection, and the products have SGS inspection certificates, which are mainly exported to dozens of countries such as the United States, Australia, and Europe.