If you're seeking a dependable onion bags suppliers, look no further. Fullway can transport onion bags to farms, product repackers, farm stands, and anybody else in need of bags, boxes, closing materials, or packaging equipment.
There's no better way to store onions than in mesh onion bags. Mesh bags promote air circulation, which is essential for long-term storage. We only supply quality and durable onion bags as great onion bags manufacturers. We guarantee that the goods will endure the rigors of shipping and handling as well as their weight.
Onion Bag Size - onion bags suppliers
As an excellent onion bags suppliers, we produce onion bags including:
pound – ideal for produce suppliers
50 pound capacity – ideal for produce dealers and distributors
Bags for onions – for automatic packing machines
We also have used onion bags with capacities ranging from 10 to 30 pounds on sale. We can also give unique designs for your headers or printing if you want to trademark your onions.
onion mesh bags suppliers - onion bags manufacturer
We have a complete range of agricultural packaging products. As an excellent onion bags manufacturer, we have a large warehouse with sufficient stock. So we can deliver quickly. We offer fast delivery, competitive prices, superior products, and excellent customer service.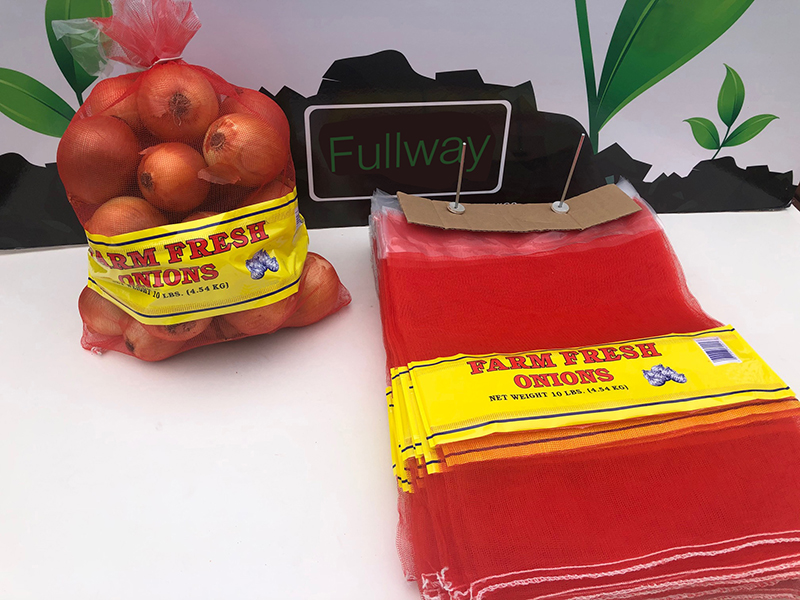 Bulk Onion Bags
Our bulk onion mesh bags are made of polypropylene fabric to provide optimal airflow through the bag during normal storage
To protect onions from light, we can also customize them in black
Capacity: 2500 lbs. 5:1 sq. ft.
Our bulk onion bags are made of the strongest lightweight material available, so they can withstand rough shipping and handling. These are durable and tested/rated
Mesh Onion Bags
10lb, 25lb, 50lb and main sizes – drawstring closure
Suitable for all mesh header bag sizes between 1lb and 20lbs
Custom color sizes available
We use the highest quality materials for our mesh bags, so they are reliable and food quality approved.