Potatoes are one of the most common vegetables. But your harvest will be small and sparse if you don't grow them properly. Consider growing potatoes in specialized potato bags if you lack the room to do so. One of the greatest ways to cultivate your own high-quality potatoes is to learn how to grow in potato bags. Good potato grow bags have good ventilation and quality and are easy to carry. They help you to get high yields of potatoes.
Reasons for choosing potato growing bags?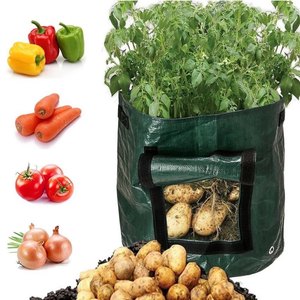 The fruit should not be exposed to the sun during the potato growing process. Otherwise, the bags for growing potatoes will turn green and inedible. Potatoes in a bag growing with potato strips are much easier, and we don't have to worry about potatoes growing outside the soil daily. Also, potato grow bags are easy to set up, and we can move them around quickly.
What to look for when choosing a potato bag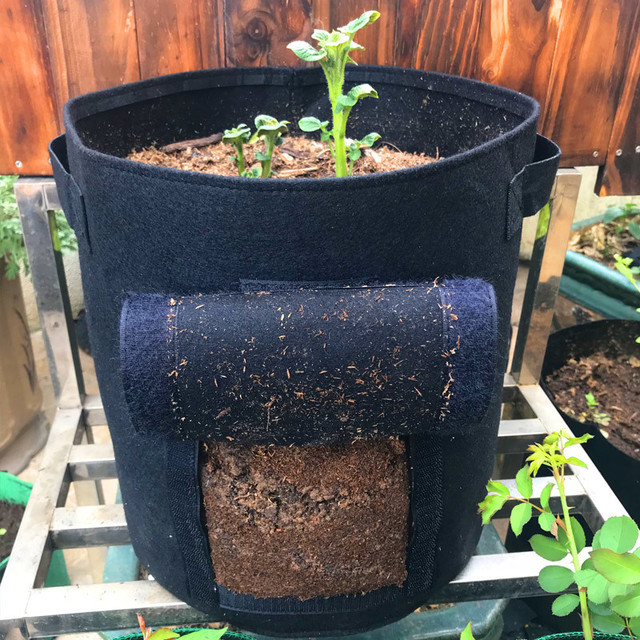 Whether you are a beginner or a long-term potato grower. You should take a look at my advice on choosing potato grow bags. Not only will this help you select your potatoes better in the future, but you can also question my advice in different ways. This will allow us to learn from each other. The size, material, and quality of potato bags available on the market affect the potato's growth. Bisphenol A-free nonwovens, for example, provide plenty of drainage and aeration, resulting in stronger roots and larger crops. The following are examples of what to look for when choosing a potato grow bag.
Materials
Potato growing bags are essentially large bags in which vegetables are grown. The material of this container can have a big impact on the experience of growing plants.
Potato growing bags are often made from polyethylene, plastic, nonwoven, or felt. Each material offers different benefits to the user. For example, potato growing bags made from PE or plastic are a better choice if you prefer easy cleaning. However, if you want your potato growing bags to be environmentally friendly, biodegradable cloth or felt materials offer more.
Capacity
Potato growing bags come in various shapes and sizes, and one of the most important features is the bag's capacity. Our most common potato bag size is approximately 10 gallons. These are suitable for growing less large products such as potatoes and carrots. It is important to be aware of the capacity of the potato bag before buying. Otherwise, you will be inconvenienced.
Maintenance
Potato bags also need to be maintained during use. For example, if the drainage and ventilation are poor, you will need to loosen the soil or improve the location. Potato growing bags generally require more effort on your part.
Other functions
Use some potato bags to move potatoes out of the bag during planting or have handles around them for easy movement. Different potato bags have various. You can choose the potatoes in grow bags you want according to your needs. We usually see a handle and a harvest window. The purpose of the handle is to make it easier to move around at will, and the harvest window allows us to keep an eye on the plants at all times.
Non-woven fabrics
Most of the best fabric grow bags for potatoes are made of non-woven fabric. Non-woven fabrics provide better drainage and ventilation. This way can harvest the seeds for better fruit.
BPA-free
If you buy a grow bags for potatoes made from plastic fabric, make sure it is BPA-free, as bags containing BPA can harm potatoes. So take extra care before buying.
What is the average lifespan of a potato growing bag?
Depending on their material and quality, the life expectancy of potato growing bags can vary considerably. If they are made of a tougher material such as PE or plastic, they can last between 5 and 10 years. You can reuse potato bags after each season or even use them to grow a different crop each time.
However, if the potato bags are made of a biodegradable material such as cloth or felt, they will last much more minor. On average, they last for about 2 to 3 seasons. This is because the materials used to make potatoes in grow bags are much softer and more difficult to clean and maintain in harsh weather conditions.